Decorative Concrete and Stamped Concrete
Decorative Concrete and Stamped Concrete take your concrete project to another level! Your guests are going to compliment your concrete like you wouldn't believe. Decorative Concrete and Stamped Concrete Just look so much better than traditional Broom finish concrete. The first step is to choose your Stamp for your Decorative Concrete. There are several Concrete Stamp options listed below. Choose one and let us know. Keep in mind that you can change the color on any of the Concrete stamps. At the bottom of the page, you will see a link to the Decorative Concrete Color options. There you will see a large assortment of possible colors for your decorative concrete patio or driveway. Feel free to browse and let us know what you want to go with for your Decorative concrete.
Choose Your Concrete Stamp
Intricate Concrete Stamps
Castle Stone
European Fan
6"*6" Granite Tile
Herringbone
Random Stone
Walkway Slate
Ashlar Cut Slate
Paladiano Stones
Large Ashlar Cut Slate
London Cobble
Roman Slate
6" Random Boardwalk
English Yorkstone
Running Bond
Flagstone
Pebblewood
Wood Paver Ashlar
Wood Paver Running Bond
Travertine Texture Mats & Touch-Up Skins
Seamless Concrete Stamps
Fractured Earth
Italian Slate
OLd Granite
Heavy Stone
Hadley Creek Shale Texture Mats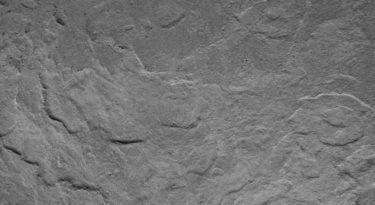 Bluestone Texture Mats & Touch-Up Skins
Quartzite Strata Texture Mats & Touch-up Skins
Italian Slate Texture Mats & Touch-up Skins
Chiseled Slate Texture Mats & Touch-up Skins
River Bottom Texture Mats & Touch-up Skins
Oxford Slate Texture Mats & Touch-up Skins
Coarse Stone Texture Mats & Touch-up Skins
Rock Salt Texture Mats & Touch-up Skins
Graded Rock Salt Texture Mats
Decorative and stamped concrete are definitely the best option but they come with a higher price point. There is a lot more that goes into decorative concrete than traditional broom finish concrete. Normally with broom finish concrete you can complete the entire project within a day. That is not the case with decorative concrete. It requires extra days of labor. The control joints can be cut The same day with traditional concrete but with decorative concrete it would mess up the finish. So you have to come back the following day when the concrete is still green and cut it with a concrete saw. Nice straight line that does not distract from your beautiful decorative concrete finish. The concrete also has to be sealed! Almost always uses concrete coloring. And this coloring looks excellent after its sealed but before its sealed it looks very dull. I but once the concrete is sealed you get a nice bright rich glowing color.

As you can see, decorative concrete requires much more time to complete the project and now lets talk about expense. You might think your concrete contractor is making a lot of extra money off of decorative concrete but thats not the case. It costs extra days and labor as well as supplies and material. they typically make just a little bit more after factoring all the expenses. The majority of time the stamps have to be rented. This can cost approximately $500 to rent concrete stamps for the day. The next expense you need to work in is the concrete coloring that the concrete companies themselves mix into the concrete. This is typically about $80 extra per yard of concrete . And a normal patio is about 3 to 6 yards. Thats about an extra $320 per job. You also have to add a release Poor either a liquid or powder release on the decorative concrete after its been stamped. This agent works its way into all the cracks and crevices giving you a two-tone look. You will normally have the lighter color from the concrete itself and a darker color and all of the grooves. This is a beautiful effect but it takes time and extra materials to Master this perfection. Last but not least the concrete sealer. Unfortunately you rarely can seal the concrete work the same day you are there so you have to factor in another day of labor to come back and seal it. First off you want to make sure the concrete is completely clean. You do n0t want any foreign objects at all on the concrete before its sealed. For a good concrete sealer you are probably looking at about $120 per project. But its worth every penny! It brings out A beautiful rich color as well as protects the concrete. You definitely want to get the most out of any decorative concrete project. Do not ever forget to seal your decorative concrete! Know you should have a better understanding of what it takes to complete a decorative concrete or stamped patio project. If you have any additional questions, reach out to Eric Martin in Concrete Sales department Eric Martin at 765.228.6252.